At the teenage state of human life, naturally all teenagers are preferred to have lot of friends and become a popular one among the friends. With the improvement of the internet technology most of teenagers tries complete that requirements through the social media. So, they are always online.  If you are spending your teenage, sometime you may be also spend your most day with these social media. Is this habit good for our life? What are the bad results by using social media frequently?. For find answers for these questions. The researchers of  University of Glasgow have conducted a research. Let's discuss the results of that research.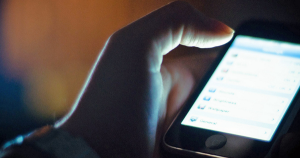 Dr Heather Cleland Woods and Holly Scott of the University of Glasgow have given some questions related to the social media usage for 467 teenagers. Specially about the night time social media usage. And also they have conducted medical tests for the sleep quality, self-esteem, anxiety, depression, with those teenagers. Finally they are able to find that the emotional spending through the social media frequently effects that teenagers sleeping quality and increase the anxiety and depression. Also they found that teenagers have low self-esteem in real life. These teenagers are also showed their anxiety on social Medias by not responding immediately to texts or posts.
The research team released these important results at this year annual British Psychological Society conference in Manchester. But they did not give a reason for this phenomenon. If you are use social media in high frequently at a day, you have to limit that usage for have a good mental health. And also it will save your money and time. The best thing is live in real social life rather than live in online life.